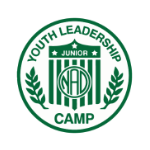 Most Frequently Asked Questions
Campers
What are the changes to the 2023 Youth Leadership Camp?

There are a couple of updates – see the video for additional details.

[VIDEO DESCRIPTION & TRANSCRIPT: Chanel is wearing a NAD polo shirt. There is a NAD watermark on lower right corner. CHANEL: We are excited to open applications for the 2023 Youth Leadership Camp. Campers are encouraged to apply by January 15, 2023. The 2023 YLC will take place at the same campground – Camp Taloali in Stayton, Oregon from June 26 to July 21, 2023. We also wanted to be transparent with some changes to the application process. First, We are removing the $50 application fee. However, if you receive an acceptance letter, you will need to deposit a fee to reserve your spot by the deadline. Secondly, we had to increase the tuition fee. The 2023 YLC tuition fee is $3,500. This increase was necessary because of rising costs due to inflation. Unfortunately, camp expenses have tremendously increased, especially with the campgrounds rental, food, transportation and staffing costs. However, we are including spending money for the canteen (snack break) and laundry costs into the tuition fee. (In previous years, the canteen and laundry expenses were additional.) We understand that some people might be overwhelmed with the increased amount. We've tried to keep our costs low but the tuition fee is still pretty low compared to other camps. To help people plan ahead and fundraise, we are making the application deadline earlier – January 15th. This will give everyone another month to fundraise and apply for financial assistance which can include support from your state's Vocational Rehabilitation (VR), schools, or State Associations. We will work with you to help you find funding support and we also have payment plans available. The two changes are based on feedback we've received and we're working hard to address them and make YLC better. We will do our best to support our campers with their journey, starting with the application process to arriving at camp. Campers can apply today on our website: youth.nad.org/ylc. Text: youth.nad.org/ylc Video fades.]

Updates for 2024 Youth Leadership Camp will be sharing sooon
When is the 2024 YLC and where will it take place?

YLC will happen June 27th to July 22nd, 2024 in person!  YLC will take place at Camp Taloali in Stayton, Oregon. Campers are responsible for their own transportation to the Portland International AIrport (PDX) or to the campground. For those arriving at the airport, we will provide transportation to and from the airport and the campground.
How can I apply?

You can apply online!

Campers —  Please review the camper information page before applying to see what the requirements are. The deadline to apply is on January 15, 2024.
Am I eligible to apply?

We accept students currently in the 10th or 11th grade. If you are a senior and will be graduating in spring 2024, you will not be able to apply. If you are a freshman, please wait until next year.
How much is the tuition fee and when will it be due?

The tuition fee for campers is $3,750 and will be due before June 1, 2024. The camp tuition fee includes ground transportation during camp, lodging and meals during camp, canteen and laundromat expenses, one (1) NAD YLC T-shirt, one (1) YLC sweater, and one (1) printed YLC group photo. 


You do not need to pay $3,750 upfront when you receive an acceptance letter. However, you will need to make a deposit of $100 to reserve your spot.  The $100 deposit is included in the $3,750 tuition fee. Please do not make any payments until the applicant receives their application status from us.

Several payment plans will be available.
I'm not sure if I can afford camp, should I apply?

Yes, we encourage you to apply regardless of the funding. There are ways you can get financial support, we encourage you to:

Contact your vocational rehabilitation counselor and share this letter with them
Apply for the Frank R. Turk Scholarship
Reach out to your local organizations or clubs such as your State Association or local Lions Club
Fundraise! You can fundraise online or do a fun activity while earning dollars such as car wash.
What will I do at YLC?

The NAD YLC offers a variety of exciting wilderness adventures, including mental and physical activities. This includes leadership training, self-advocacy field trips, team-building, and independent skills through special events. Please see a list of our daily program activities here!
Staff
Why should I apply as a YLC staff?

Being a camp staff is a real job! Being a YLC staff is just as rewarding as it is to be a camper. You will experience YLC with different lens. On top your paycheck, you will also get:

Experience life in the beautiful Pacific Northwest
Enhanced leadership skills
Networking with other staff members and guest presenters
Learn from and interact with our diverse campers
Can convert this job to an internship opportunity
Letter of recommendation for future job applications
And most important of all, you get to invest in our deaf youth!
What will I gain as a YLC staff?

Training & Certifications (such as CPR & First Aid and Food Handler)
Professional Development
Networking Opportunities
Affinity for nature
Free room & board
Paycheck of $1,500!
What kind of positions are available?

Staff / Camp Counselors
Business Manager
Food Service Team
Nurse

Descriptions for each position are available here.

Note: All camp counselors will be assigned different duties and responsibilities to operate our daily activities.
Will I get paid?

Absolutely! Camp counselors will be paid a $1,500 stipend as a camp counselor. BONUS: You don't need to pay rent or pay for your meals! However, you will be responsible for getting to Portland on your own (whether you drive, fly, bus, train, etc).
Are CPR certifications required to apply?

Nope! In fact, the CPR & First Aid training is part of our staff training. This means you will gain a CPR & First Aid certification after you leave YLC!
Do I need to be a former YLC camper to be able to apply as a staff? 

Nope, definitely not! You do not need to have any YLC experience to become staff. We welcome anyone with any type of camping experience.
Will there be training before YLC?

Yes! We will have two required training sessions. We will have our first training session virtually, staff orientation in May; this way, all staff members can know what to expect before arriving on-site for the second training session in-person. The in-person training will take place on June 18 – June 26, 2024. 
How long is camp?

Camp will be June 27 – July 22, 2024. However, all staff members are required to attend staff training on June 18 – 25 and stay for two days after camp ends. This means YLC staff members must commit from June 18 to July 24, 2024. 
How can I apply?

You can apply online today! All applicants must complete the following:

Online application will ask for the following:

Cover letter and resume
Video Essay (not required for returning staff members)
Letters of recommendation (not required for returning staff members)

Apply by March 1, 2024!
Question still not answered? Please email [email protected].