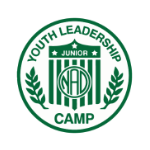 Most Frequently Asked Questions
When is the 2022 Youth Leadership Camp and where will it take place?

YLC will happen Wednesday, June 29th to Sunday, July 24th, 2022 in person! YLC will take place at Camp Taloali in Stayton, Oregon. Campers are responsible for their own transportation to the Portland International AIrport (PDX) or to the campground. For those arriving at the airport, we will provide transportation to and from the airport and the campground.
How can I apply?

You can apply online!

Campers — Please review the camper information page before applying to see what the requirements are. The deadline to apply is on Tuesday, February 1st, 2022. A $50 fee is required to submit your application.


Staff (Builders) — Please review the staff page and apply by Tuesday, March 1st, 2022.
Am I eligible to apply?

We accept students currently in the 10th or 11th grade. If you are a senior and will be graduating in spring 2022, you will not be able to apply. If you are a freshman, please wait until next year.
Why is the COVID-19 vaccination required? 

All of our staff and campers will need to travel to the campsite in Oregon and engage in close contact during camp activities. Vaccinations will prevent possible outbreaks of COVID-19 at YLC. Exemptions may be considered. If a builder or camper gets COVID-19 during camp, they will need to be quarantined at camp and be separated from other campers. This means they miss out on camp activities, we do not want this to happen to anyone.
Do I need to be vaccinated to apply?

Nope! If you haven't been vaccinated yet, you can still apply! Just make sure you get vaccinated once you find out you're accepted (exceptions will be considered).
How much is the tuition fee and when will it be due?

The tuition fee for campers is $2,900 and will be due before June 1, 2022. The camp tuition fee includes: $50 application fee, ground transportation during camp, lodging and meals during camp, one (1) NAD YLC T-shirt, one (1) YLC sweater, and one (1) printed YLC group photo.


You can pay the remaining amount ($2,850) in full or pay in three installments: $1,000 by April 1st, $950 by May 1st, and $900 by June 1st. Please do not make any payments until the applicant receives their application status from us.
Will I get a refund if I don't get accepted to YLC?

Yes, we will refund the $50 application fee to the applicant.
I'm not sure if I can afford camp, should I apply?

Yes, we encourage you to apply regardless of the funding. There are ways you can get financial support, we encourage you to:

Contact your vocational rehabilitation counselor and share this letter with them
Apply for the Frank R. Turk Scholarship
Reach out to your local organizations or clubs such as your State Association or local Lions Club
Fundraise! You can fundraise online or do a fun activity while earning dollars such as car wash.
What will I do at YLC?

The NAD YLC offers a variety of exciting wilderness adventures, including mental and physical activities. This includes leadership training, self-advocacy field trips, team-building, and independent skills through special events. Please see a list of our daily program activities here!
Question still not answered? Please email [email protected]