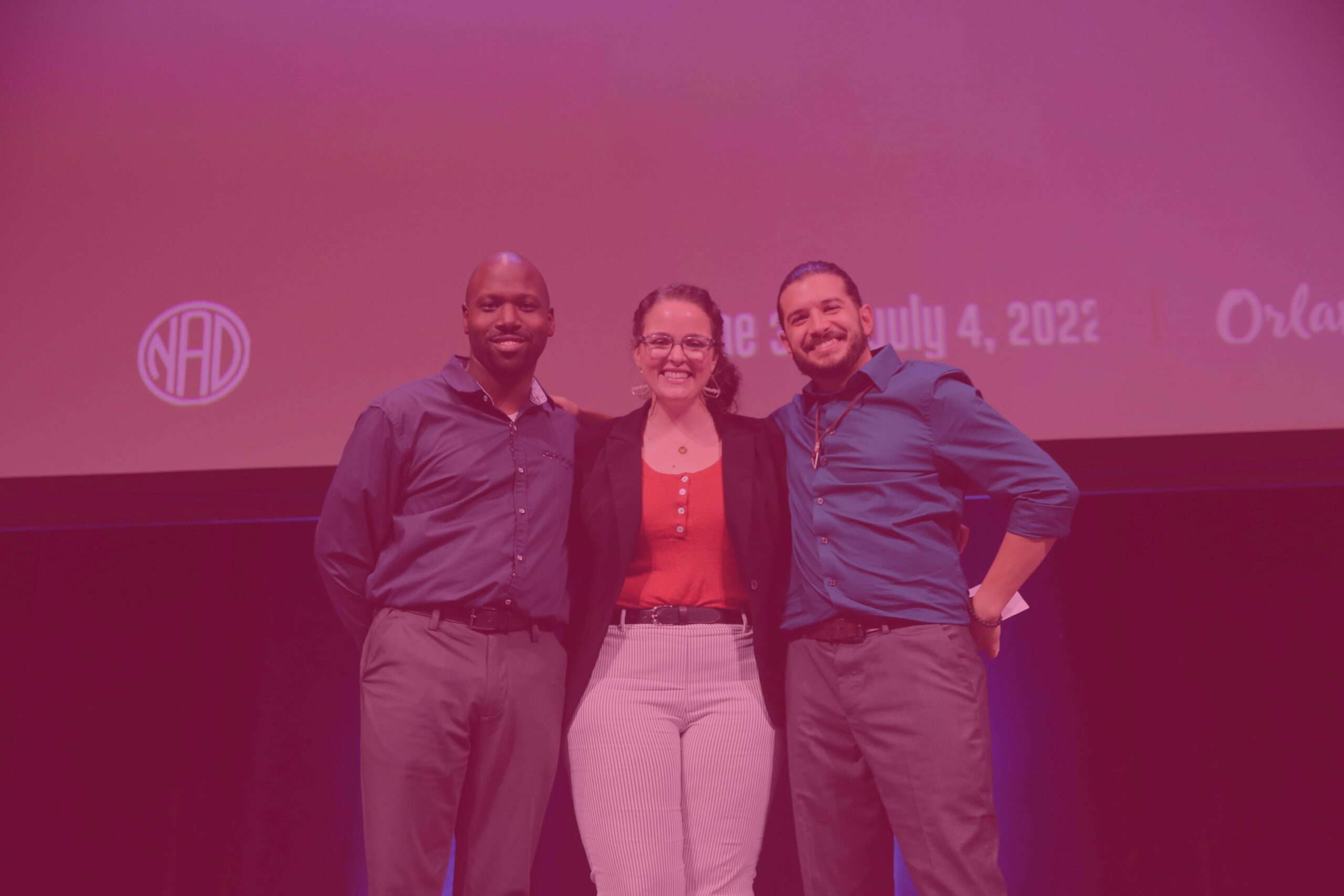 🎉 Congratulations 🎉

Jessica Willoughby
Winner, 2022
This revamped competition (to be renamed but currently called Youth Ambassador Program) gives an opportunity to aspiring deaf and hard of hearing leaders to bring their vision to life and possibly win prize money! This pitch competition is for deaf and hard of hearing youth, ages 18 to 30, within the deaf community, and currently residing in the United States. Contestants will compete against each other to pitch the best idea of a social issue, business idea, or a startup concept. The prize money will be invested in your idea!
During the competition, the contestants will:
Attend a retreat prior the NAD Conference
Participate at the NAD Conference
Enhance presentation skills
Engage in networking opportunities
Develop teamwork and collaboration skills
Transform into effective advocates
Translate innovation into action
Commit to making an impact on behalf of the deaf and hard of hearing community
The next competition will take place in Chicago, Illinois from July 1 – July 6, 2024. Email [email protected] if you have questions!

Winner receives $7,500!

2nd place receives $5,000!

3rd place receives $2,500!

---