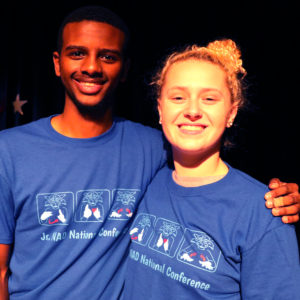 Natnail Tolossa and Aubrie Bauer, Model Secondary School for the Deaf
#NAD2020 Jr. NAD Delegates
The Jr. NAD delegates are selected at the Biennial Jr. NAD National Conference by Jr. NAD delegates during the general assembly. The selected Jr. NAD delegates will go to NAD Conference the following year, representing Jr. NAD. Delegates will experience Council of Representatives meetings, workshops, and work with Jr. NAD pages during the NAD conference.