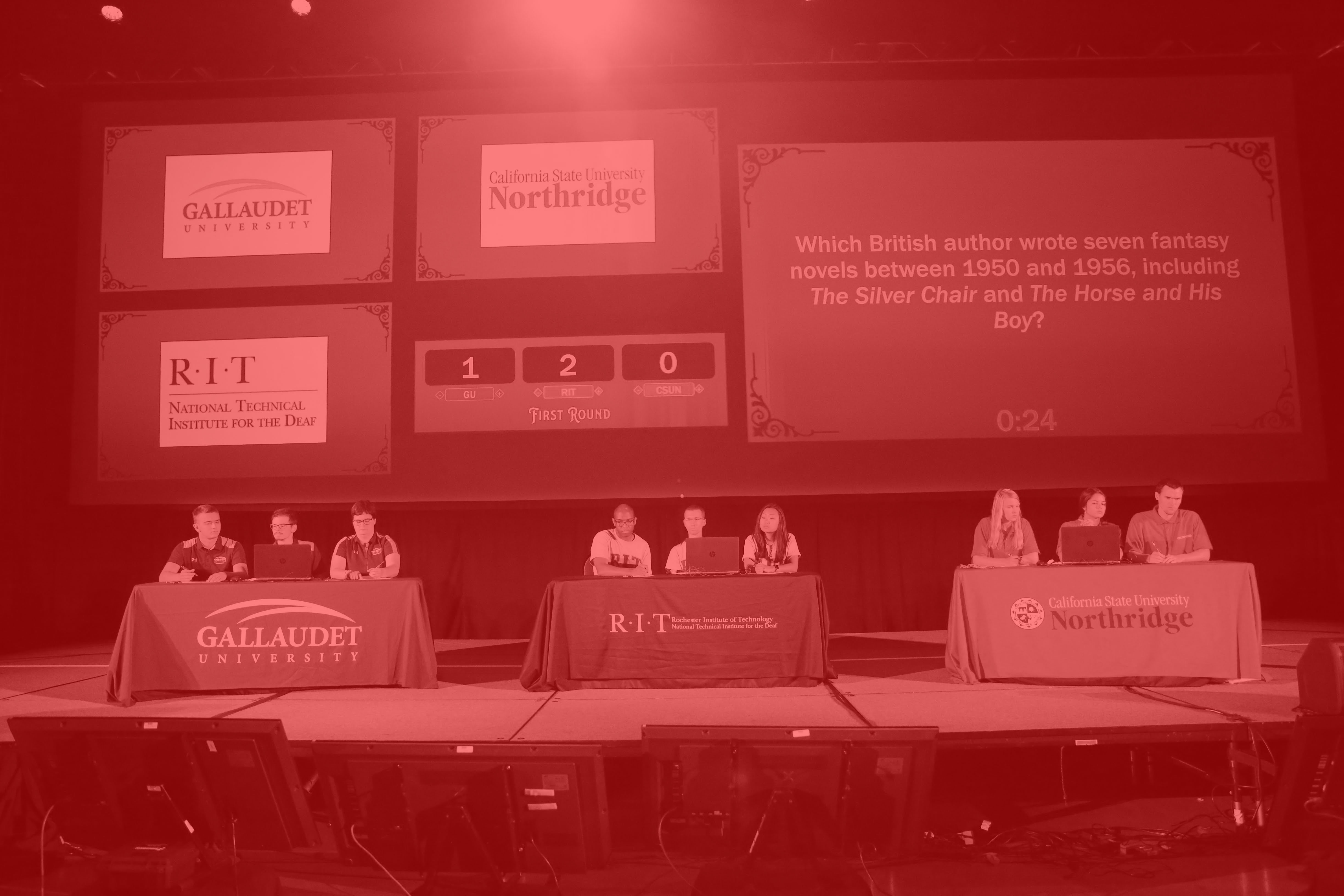 A biennial tradition since 1988, College Bowl is a spirited academic bowl style event that brings together deaf contestants from top colleges and universities serving deaf and hard of hearing students. Teams of four students from each school vie for the coveted trophy and scholarships. The College Bowl competition spans over four days with preliminary and final matches.
The next College Bowl competition will take place at #NAD2022 Conference in Orlando, Florida.

1st Place: $4000

2nd Place: $3000

3rd Place: $2000
Join us in 2024!
2024 NAD College Bowl competition application will be available in Fall 2023.