Jr. NAD Delegates Tell All: #VirtualCOR experience
What went down at the #VirtualCOR?! Jr. NAD Delegates, Aubrie and Natnail, will share all the tidbits and action that happened during Oct. 1st – 4th and 24th. This will be an interactive webinar where YOU will be able to chat with Aubrie and Natnail and ask questions! You can register for the Zoom link to be able to ask questions OR you can watch live on Facebook.
DATE: Tuesday, November 10th, 2020, 6 – 6:45 PM EST
No CEUs will be offered for this webinar
If you'd like to ask Aubrie and Natnail questions during the webinar and be part of the discussion, please register for a Zoom link! If you prefer to just watch the discussion, our webinar will be live streamed to the NAD Youth Programs Facebook.
---
Presenters
Aubrie Bauer (She, Her, Hers)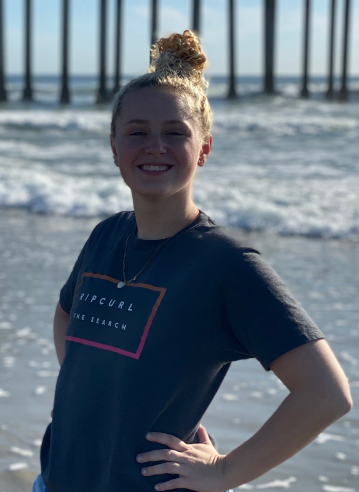 Aubrie is a seventeen years old female from Wisconsin. She currently lives in D.C. and Frederick, Maryland. She is a senior at the Model Secondary School for the Deaf (MSSD). Aubrie served as Jr. NAD secretary when she was a freshman and now serves as the second-term President. Aubrie plays volleyball and softball. Her lifelong hobbies are exploring forests and watching classic cinema movies. An astonishing fact you should know about Aubrie is that she watched 26 different movies with Matthew McConaughey in only three weeks!
Natnail Tolossa (He, Him, His)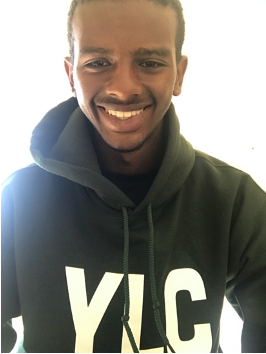 Natnail was born in Addis Ababa, Ethiopia and lived there for the first seven years of his life. Natnail's whole life turned upside down when he learned he was going to live in the United States. Natnail went to several mainstream schools during his elementary years until he finally enrolled in Kendall Demonstration Elementary School (KDES) during his middle school years. He grew up in Maryland and attended Model Secondary School for the Deaf (MSSD). Natnail was very involved in the MSSD community: he was a Jr. NAD Vice President, worked for the athletic department, was the secretary and student advisor for the Class of 2020, and played sports. Natnail graduated MSSD in Spring 2020 and is currently a student at the Rochester Institute of Technology/National Technical Institute for the Deaf (RIT/NTID).
Annabelle Scroggins (She, Her, Hers)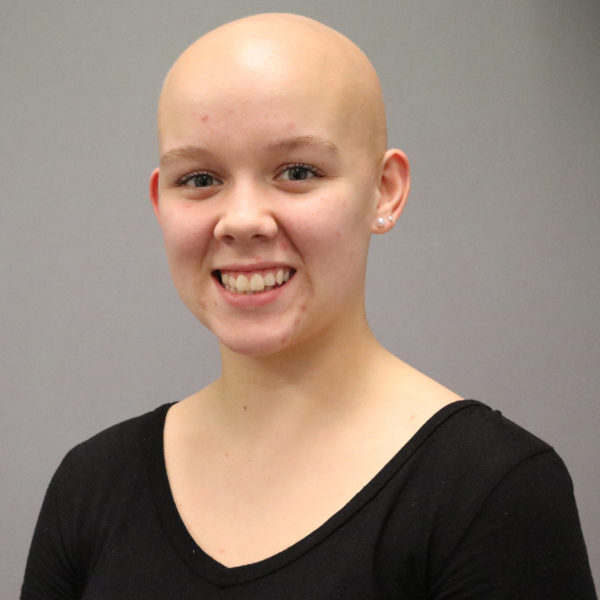 Annabelle was born in Little Rock, Arkansas, and went to Arkansas School for the Deaf briefly. Later, she moved to Austin, Texas, and now attends the Texas School for the Deaf. Growing up, she was involved with volleyball, basketball, and softball. Annabelle was Student Council President in the 5th grade, for the entire school. In middle school, she continued to be involved with the Student Council. In High School, she joined Jr. NAD and has been a member for three years now. She enjoys being on many committees. She was a chairperson for the prom in May 2020. Annabelle loves going out and seeking nature, volunteering for many school events, helping out many different things, and many more! She loves to listen to music and translate them into ASL! As a Jr. NAD Youth Ambassador, Annabelle's goal is to raise the awareness of diversity in my school and all over the U.S. She would like to attend either Gallaudet University or the University of Texas. In ten years, she sees herself working in the Public Health field and working with the NAD.
---
Webinar Policies
Access and Accommodations
We value access and strive to make our meetings accessible and welcoming to all participants. The NAD is committed to access and all of the presenters have been provided with guidance on making their presentations accessible. We also provide accommodations to meet individual needs during the webinars. If you have a question about an auxiliary aid or service you requested on your registration, please email [email protected].
All webinars will be in American Sign Language (ASL) unless specified.
Our webinars are intended to be a safe, secure, and learning environment for all participants with the purpose of encouraging productive discussions
All participants are expected to conduct themselves in a professional and courteous manner, and to show respect to everyone at all times without any form of harassment.
The NAD does not tolerate harassment of any kind, including but not limited to: race, national origin, age, gender, gender identity and expression, sexual orientation, disability, physical appearance, body size, religion, or political affiliation. The NAD reserves the right to expel any person who engages in violations of this conduct policy, and also reserves the right to ban such person from future events. No refunds will be given to any person who has been expelled from the conference for violating this conduct policy.
Anyone can report harassment or inappropriate conduct. If any person's behavior has made you uncomfortable, or if you witness inappropriate conduct towards someone else, please immediately contact any staff or security affiliated with the NAD.
Consent for Photo, Audio, and Video Coverage
By attending a webinar, you agree and understand that you are giving permission to the National Association of the Deaf (NAD) to obtain and use screenshots, audio, and video recordings at the webinar, without restriction or limitation for such use. You also agree and understand that you will not be compensated for the use of such photographs, or audio, or video recordings. You further agree and understand that if you do not want to be photographed or recorded in audio or video, you will notify [email protected] before the webinar.
Refunds for Webinar Registration and/or CEUs
NAD webinars may be free (with a charge only for CEUs) or might have a cost for registration. Any payments made towards registering for a webinar and/or the CEUs are non-refundable except for a medical emergency or a death in the family (written documentation is required).