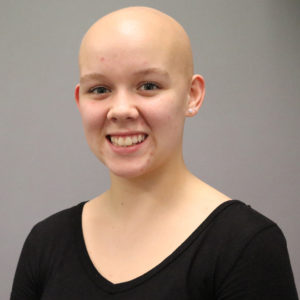 Annabelle Scroggins
Texas School for the Deaf
2019 – 2021 Jr. NAD Ambassador
Annabelle's platform focuses on educating her peers at Texas School for the Deaf by establishing a committee to host events on diversity-related topics on campus. Her goal is to host a diversity fair with support of TSD's Coordinator of Equality and Inclusion that will feature different organizations. Annabelle will represent the Jr. NAD chapters across the nation as our Jr. NAD Ambassador 2019 – 2021. Next Jr. NAD Ambassador competition will take place at the Biennial Jr. NAD National Conference at Riverside, CA in 2021.
ABOUT THE PROGRAM: A Jr. NAD Ambassador is selected through the Jr. NAD Ambassador Program at the Biennial Jr. NAD National Conference. The program offers contestants the opportunity to develop their public speaking skills, learn ways to maximize their abilities, understand the importance of advocacy, and explore their potential as members of deaf and hard of hearing community.
---
Jr. NAD Ambassador Competition at Rochester School for the Deaf in 2019.